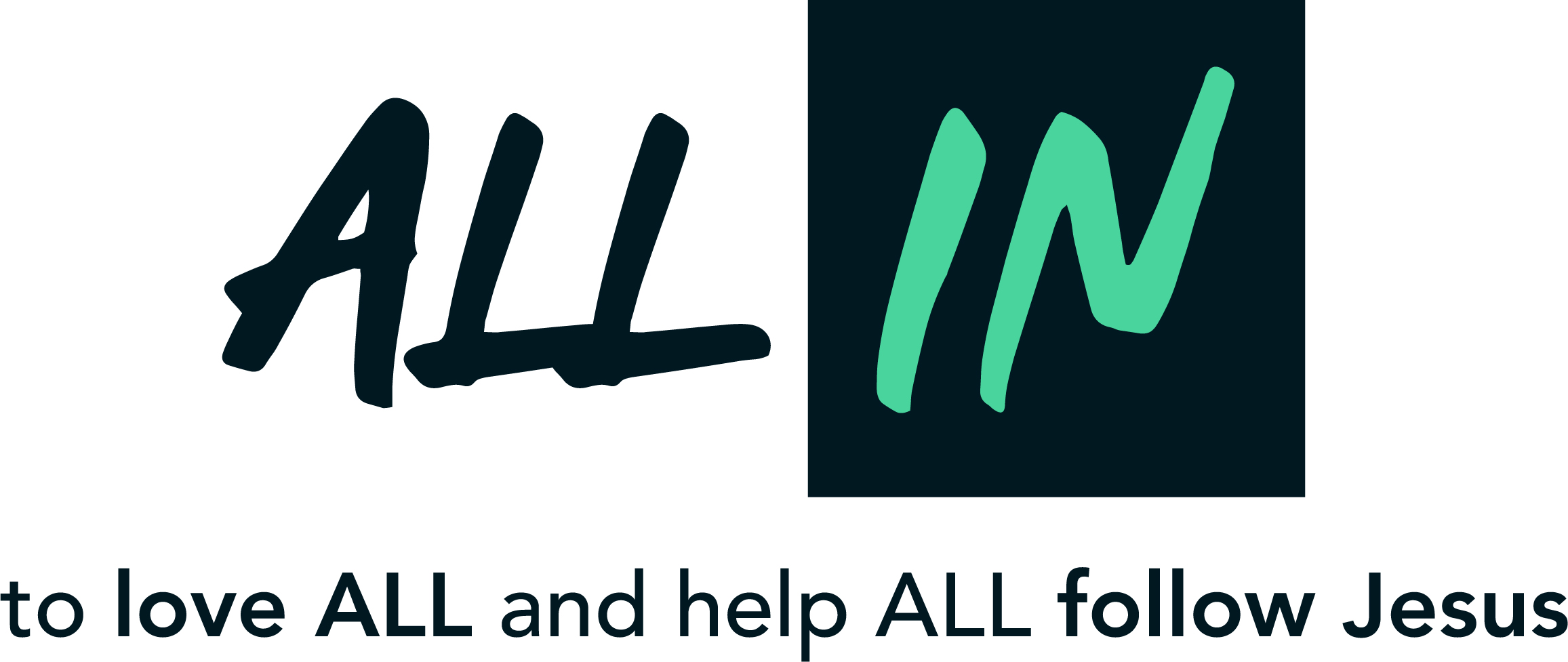 From the beginning, we've been a church that's rooted in the community, for the community. Our vision is to be a mission-minded family, bringing joy to our city and glory to God. This season, we believe God is calling us to go ALL IN. We desire to be a community where people learn about Jesus through outreach and discipleship. Simply put, when we go ALL IN, transformation happens: in you, our church, our neighborhood and the nations. Because when we go ALL IN, we can reach ALL for the Kingdom.
Guiding Priorities
"Better before Bigger"
Steward our resources well
Consistent with who we are

Multi-Generational
Next-Gen Discipleship
Community Impact
Together we will...
Be a deeply connected, multi-generational body.
Pass on the faith, from one generation to the next.
Be for the joy of our city and the glory of God.