Christmas at DBC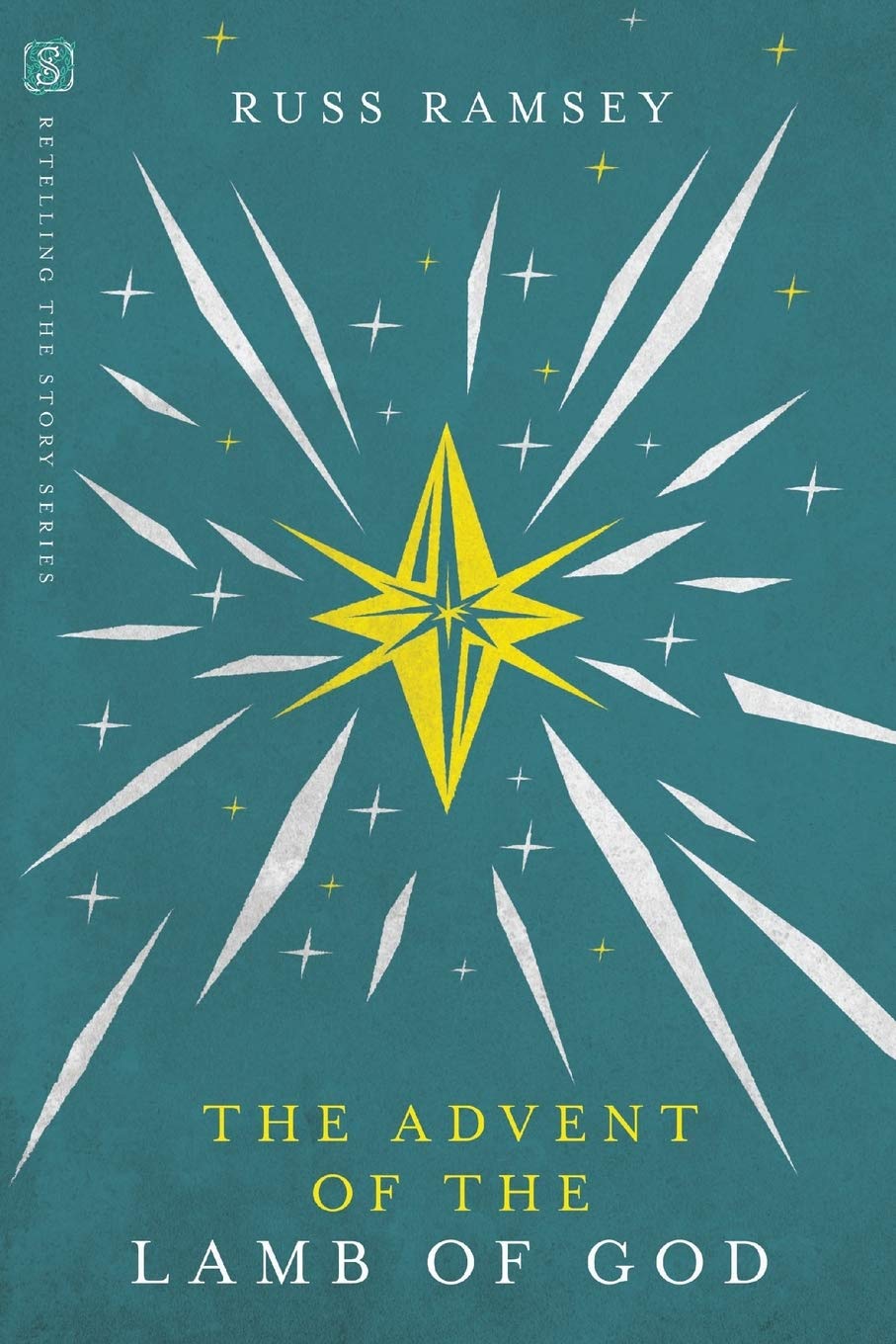 Let's Read Together
Advent marks the beginning of the church's liturgical year as we remember our connection to the Body of Christ all over the world and from ages past. This year, let's read together as we observe the 25 days of Advent. Russ Ramsey's creative rendition of the biblical story allows readers to enter afresh into the story of Jesus' coming. Pick up your copy of "The Advent of the Lamb of God" and register for weekly encouragement and giveaways throughout the Advent season!
Sign up!
Step 1. Purchase your book or e-book.
Step 2. Register for weekly encouragement and giveaways here.
Step 3. Begin reading on December 1!
Christmas Tree Walk
Looking for Christmas Cheer during this season? Come to Dallas Bible to walk through our lobby and be reminded of the meaning behind some of our most loved traditions. The lights and colorful decorations point us back to the greatest gift, our Savior. As you walk through our forest of Christmas trees, pause to read the descriptions of the decorations and mediate on the coming of Jesus. Our lobby will be open from 4 to 6pm on Sunday, December 13 and 20. Bring your family and friends to visit before heading out for dinner or other holiday gatherings.
Take a photo in our photo booth! Help yourself and your kids to treats and gifts! We will be encouraging single groups at each tree and masks to be worn while visiting for the safety of our guests. Can make it in-person? Watch our Facebook page for a live event.
Christmas Eve Services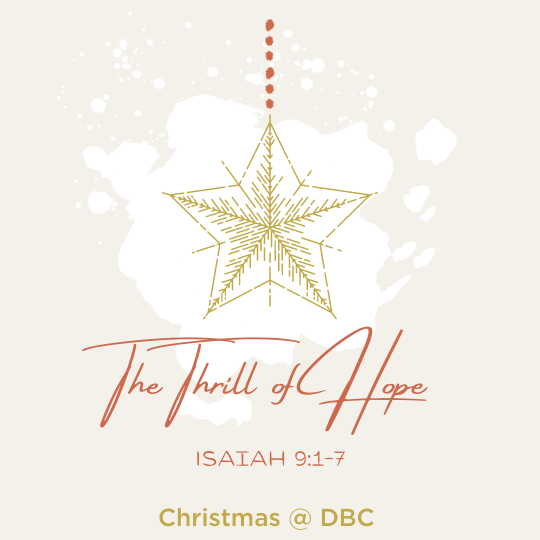 Celebrate the "Thrill of Hope" that we find in the coming of our Savior. Candlelight services on Christmas Eve will held in our sanctuary. Please register for a service time by Wednesday, December 23. Limited walk-up space will be available. Childcare will not be offered; children are encouraged and invited to participate in the services.
2PM and 4PM
Both services on Christmas Eve will be live streamed at DallasBible.Online.Church