Women's Ministry
We want to love ALL and help ALL follow Jesus. To connect with us, please contact our Women's Minister, Kristen Pool
FALL EVENT
Saturday, August 22, 10 am-12 pm
Each August, we come together to launch our next women's ministry year. This year, we'll hear from author Ashley Hales on the theme of "Flourishing in Chaotic Times." This online event will include opportunities to meet new friends and get further connected with women's ministry this fall, a time of worship with Marcia Heindl & Nicole Radabaugh, teaching by Ashley Hales, and a Zoom call with Ashley to follow-up with Q&A regarding her message and her book "Finding Holy in the Suburbs."
Register HERE.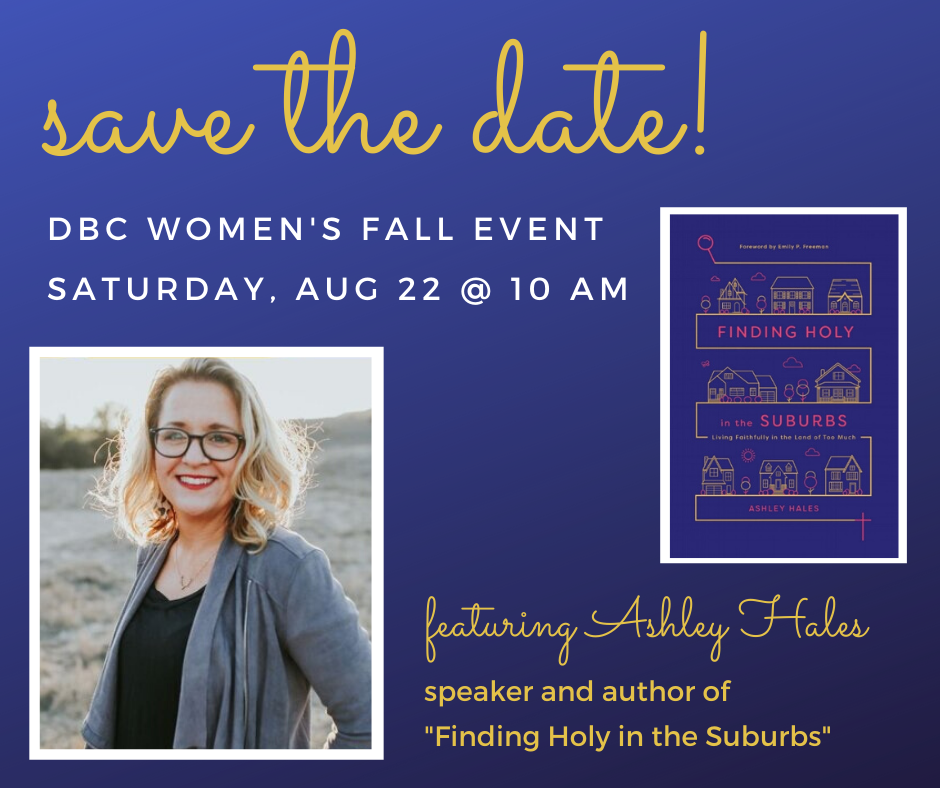 Save
FALL BIBLE STUDY
Tuesdays, September 8-November 17 from 10 am-11:30 am
Wednesdays, September 9-November 18 from 6:30-8 pm
Have you ever been in a situation when you doubted God or struggled with where he was in your hard circumstances? Likely, this COVID-19 season has brought you to a place of real emotional rawness like you've never experienced before. If so, this 10-week study of selected psalms is for you. "Near to the Heart of God," authored by Kay Daigle, will help you relate psalms to real life experiences, and thus equip you to better deal with your feelings and longings as you draw nearer to God. Registration is $10.
Register for TUESDAY MORNING.
Register for WEDNESDAY EVENING.