Your children are a gift from God – and at Dallas Bible, we want to walk alongside you to ensure you have the care and support needed to raise children who know, love, and enjoy serving God. Utilizing both large group and small group formats, our Family Ministry provides an opportunity where biblical truth can be absorbed and life-long relationships can be formed.
We focus on:
Awakening wonder in a safe and positive environment.
Getting connected and exploring faith.
Developing a passion for the gospel and their purpose in Christ
Kids Jr (Birth through Pre-K)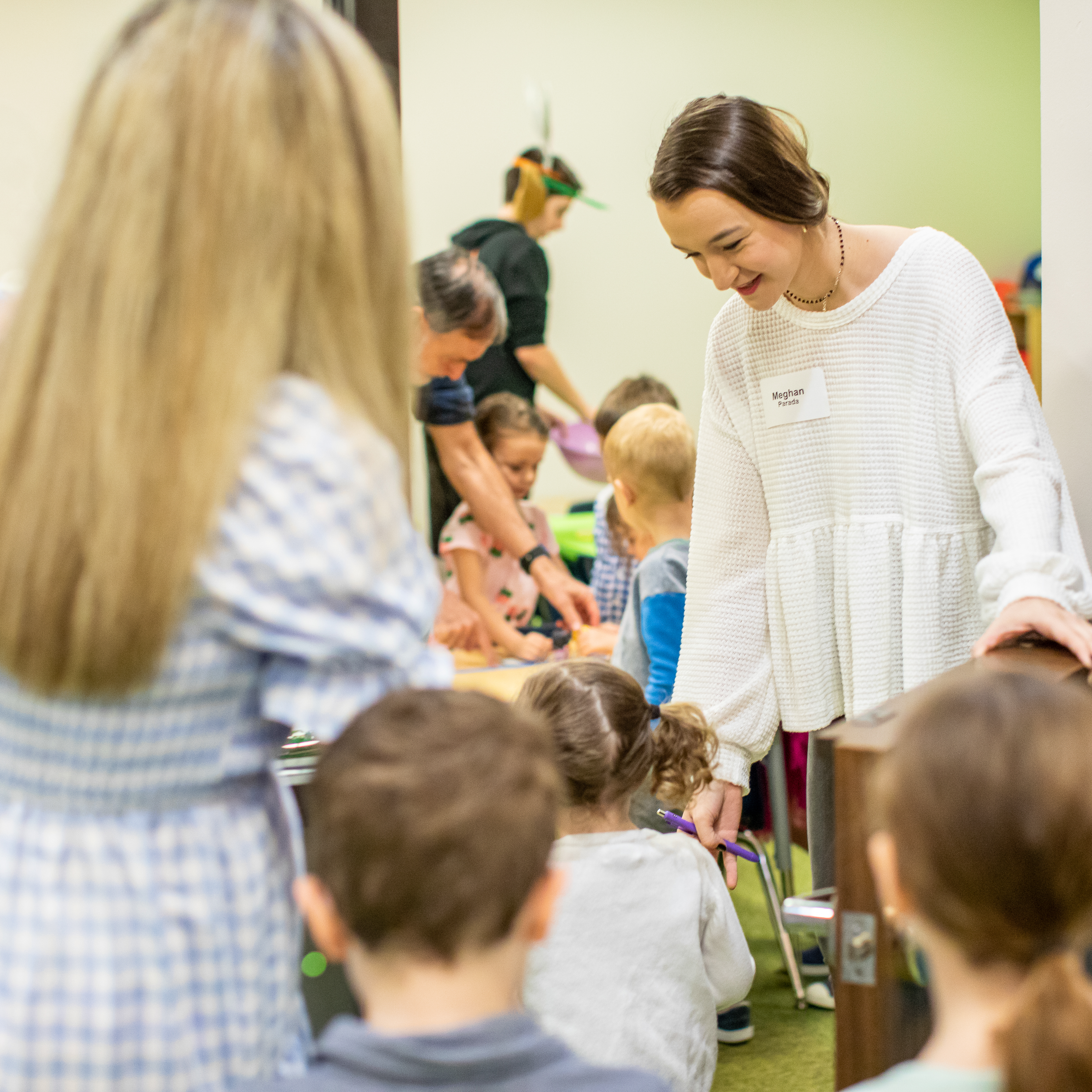 Children absorb everything and know when they're loved, so we're passionate about starting early to communicate God's perfect love and grace He's made available to all.
Our curriculum, Orange, offers creative, engaging lessons aimed at teaching preschoolers that "God Made Me," "God Loves Me," and "Jesus Wants to Be My Friend Forever."
Kids (Kinder through 5th Grade)
We want to partner with you as you try to raise children that will love Jesus and enjoy following Him for a lifetime. So, while you're always encouraged to bring your children with you as you worship, we provide a safe and age appropriate worship experience for kids.
As kids grow, we realize they go through different phases both in how they absorb information and how they relate to the world around them. Because of this, we have split our elementary kids into two groups: Kindergarten - 3rd graders and UpTown Kids (4th and 5th graders). This allows a great transition to middle school in 6th grade which is in the youth building. Our aim to help your child
Engaging your faith"
Making wiser choices — "make wise choices."
Building stronger relationships — "build strong relationships."
Developing a deeper faith — "develop genuine love for Jesus."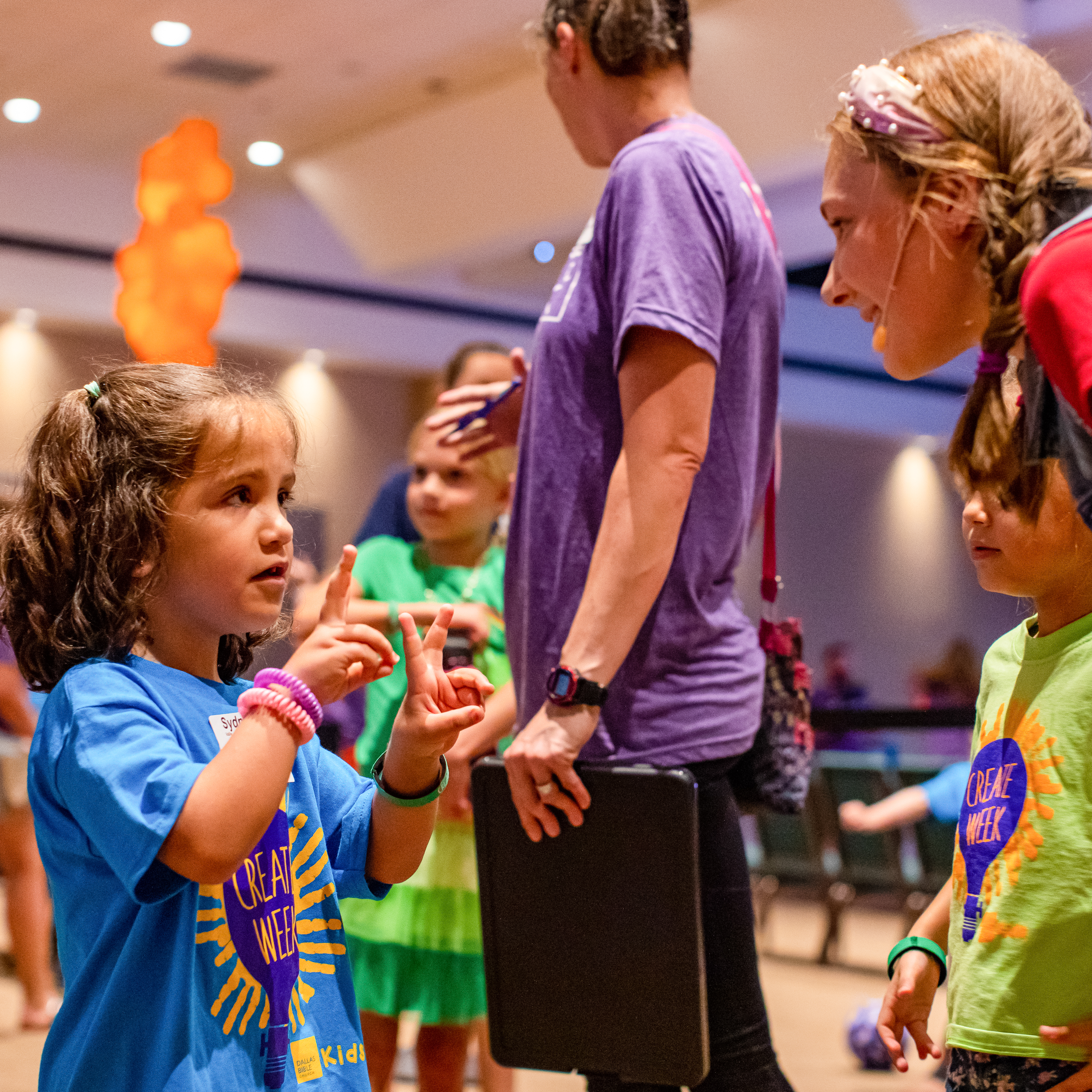 Sundays at 9:00am & 10:45am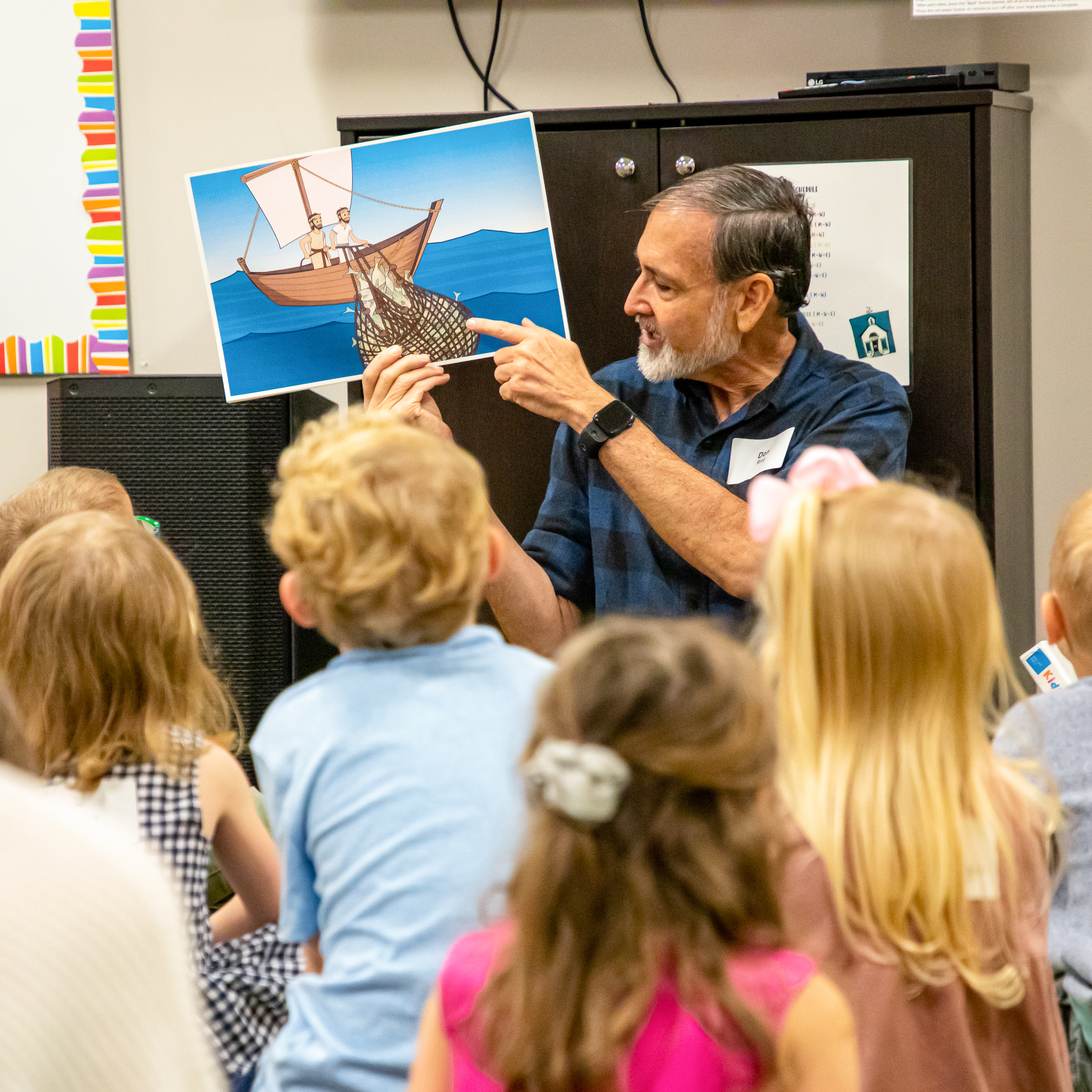 Small Group - Classroom Setting
Kids are dropped off in their classrooms where they are greeted by a small group leader (SGL). These amazing volunteers are dedicated and focused on engaging and getting to know your child so they can both encourage and pray for them as they meet and walk with Jesus. After large group time, the kids will transition back to their small group so that they can discuss what the lesson was about, play games and pray together.
Large Group – Worship Setting
A large group, dynamic, Bible-learning environment that integrates biblical teaching with live storytelling, music, games and creativity, all in a relational setting. Kids learn what corporate worship looks like and get to participate in a worship service that is age appropriate. We have dedicated teaching volunteers who bring the word to life for kids. Kids are never too young to learn all the ways that we worship our King!