We're in a new series called "Foundations" which builds off of Jesus' metaphor in Matt 7: "A house built on sand will never be able to stand BUT a house that's built on the rock will never be able to fall."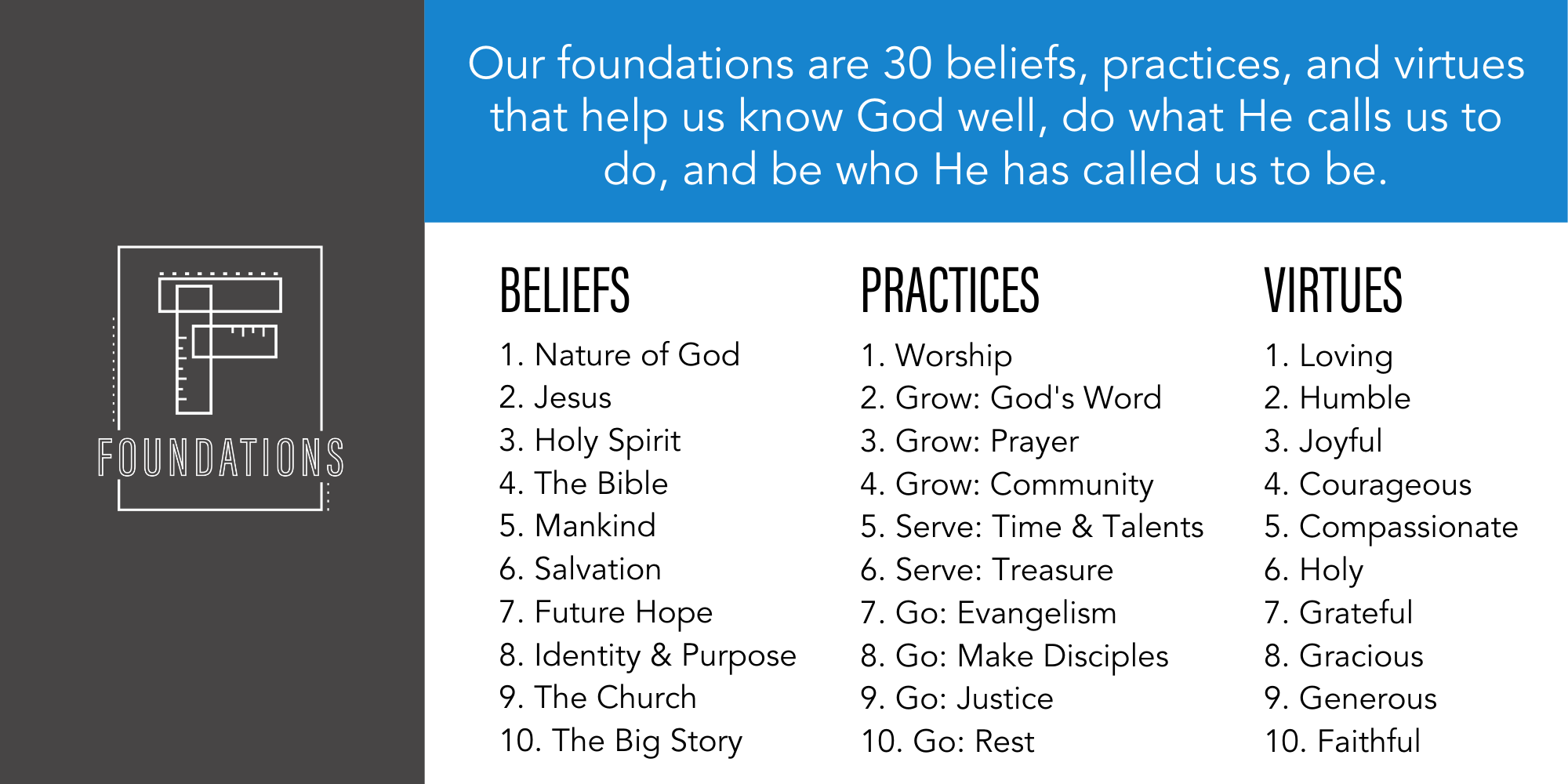 This week, we're in Practice #5: Serve with Time & Talents. Set aside 30 minutes today (or schedule a time in the near future) to take a spiritual gifts inventory. A helpful and thorough one is provided by Denison Forum HERE.
Once you have your results, prayerfully bring these before the Lord:
Father, please confirm to me what spiritual gifts you've given to me - through words of affirmation, opportunities presented to me, and observations from those around me.

Lord, I want to serve you. Give me open doors to serve you in ways that align with my gifts.

Most of all, keep me humble. Help me to have a servant hearted mentality when it comes to any opportunity to serve within the body of Christ.

Make me like Jesus, who did not come to be served but to serve.
Published on 10-27-2021 @ 4:30 AM CDT