MIDWEEK at Dallas Bible
Join us every Wednesday night (September-May) from 6:30-8:00 pm ! Midweek ministries present opportunities to grow in our faith, encourage one another, and spend time in worship. We offer ministries for the whole family!
Prayer & Worship
One of our most important rhythms here at Dallas Bible is our weekly Prayer & Worship gathering.
We believe in a God who answers prayer, so come, unwind, sing, rest, petition God to move or simply ask for prayer and let's be a part of what God wants to do.
Women's Bible Study
Wednesday, 6:30 pm
We offer weekly women's Bible study from September-November and January-May each year. Bible studies include small group community, large group teaching, and relevant, engaging Scriptural study.

Questions? Contact: Kristen Pool
Save
Save
Save
Save
Save
Children
We offer vibrant and fun ministries for kids on Wednesday nights as well.
Kids ministry includes: Preschool (ages 0-2), Cubbies (ages 3-5), and Life2 (K - 5th grade).
Questions? For Preschool & Cubbies, contact: Dawn Moody
For Life2, contact: Zane Parsley
Youth
6th-12th graders meet in our youth building for Night Life, a high-energy, large group gathering where youth are encouraged to invite their friends to connect around games, fun, friendship, authentic worship, and relevant Biblical preaching.
Questions? Contact: Cameron Sparks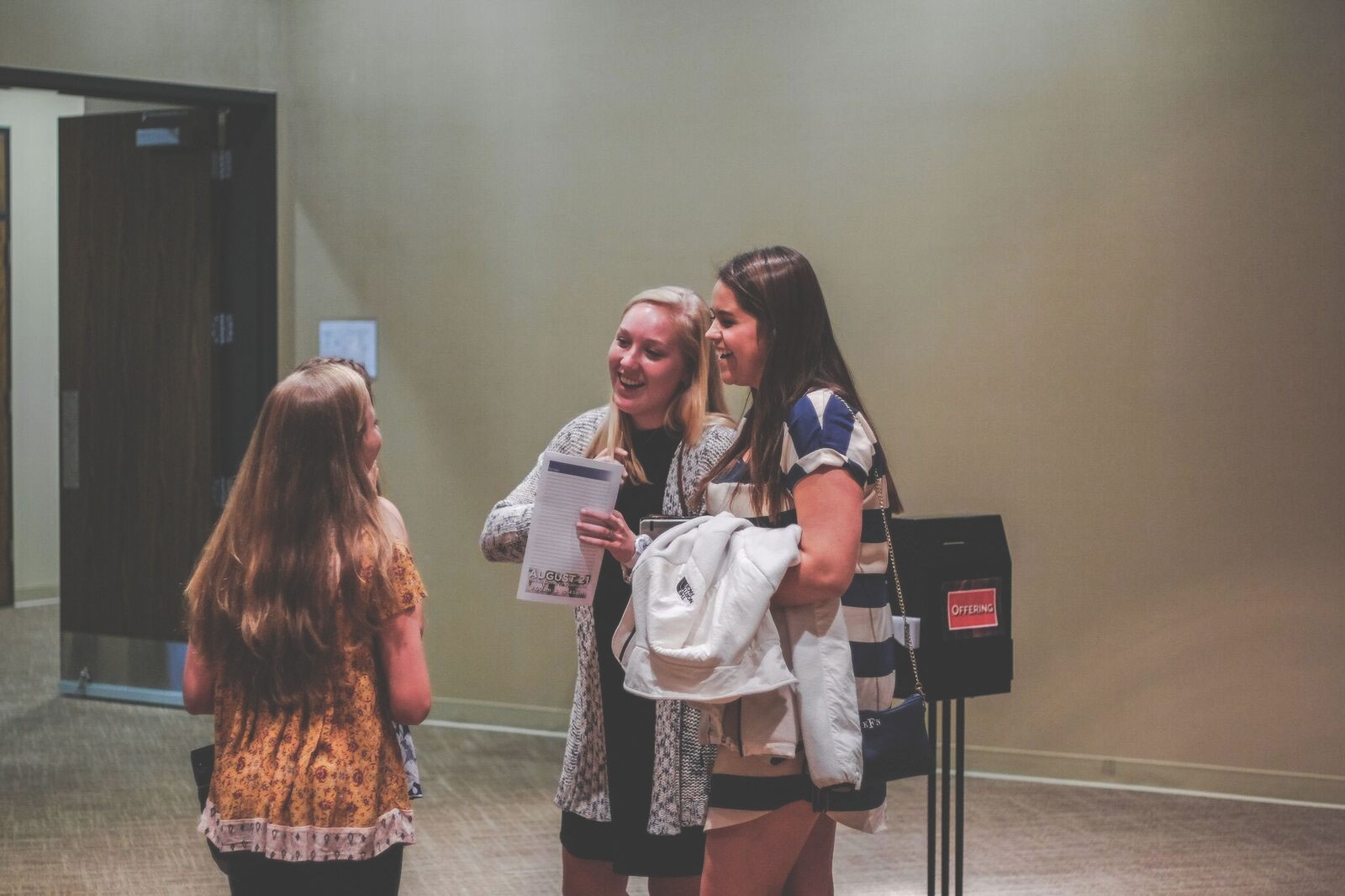 Save