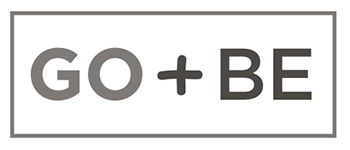 April 25, 2021
In lieu of our Worship Services on the last Sunday of April we are encouraging our Dallas Bible Church body to GO+BE the church in our community.
Sign-up for one of our Anchor Projects at our Next Steps area, or gather your friends and family around your own project based on the talents and resources within your group.
Share your day by tagging #GOandBe2021
Feed My Starving Children
Feed My Starving Children seeks to eliminate physical and spiritual childhood hunger worldwide. FMSC relies on volunteers of all ages by helping prepare hand-packed nutritious MannaPack™ meals specifically designed to assist in reversing and preventing under nutrition (https://www.fmsc.org/about-us).
How you can help:
You can volunteer! Dallas Bible is looking for 80 individuals to meet at a packing center nearby on the morning of April 25th to help assemble meals. This event is great for life-groups, friends, and families (ages 5 & up). We will begin taking sign-ups on March 21st. Please sign-up by filling out a paper form in the lobby or by emailing Ricki Stroup ([email protected]).
Community Give Away
CGA is a DBC staple. Each year, we bless our community by providing free furniture and household items for anyone who has a need. By transforming our back parking lot and youth building, we create a space where our neighbors can gather, receive donated items, and connect with our congregation.
You can help in two ways:
1) You can volunteer. On the morning of April 25th we will need men, women, and children to serve breakfast, load trucks, move furniture, and help guests from 9am - 1pm. We'll also have a few activities for families to do together. Sign up to volunteer here.
2) You can give. We are now accepting community giveaway donations. Accepted items include: mattresses, bed frames, box springs, dining room tables, end tables, head boards, dressers, chairs, couches, lamps, consoles, shelving, rugs, select kitchen appliances, children's toys (in good condition), sheets, comforters, and dinnerware. If you would like to schedule a drop-off, please email Zane at [email protected].
Poiema Sex Trafficking Outreach
Poiema is a Texas-based Christian non-profit that educates the public and raises awareness in order to prevent sexual abuse, sex trafficking, and other methods of sexual exploitation. Poiema also provide a safe place including trauma-informed care for those who have been trafficked and are on their journey from victim to survivor (https://poiemafoundation.org/about-poiema).
How you can help:
You can volunteer. On April 25th, volunteers will (alongside of Poiema leadership) drive specific routes to hotels, nail salons, tattoo parlors, massage parlors in the Dallas area, looking for minors who are missing and could potentially be victims of sex trafficking. Volunteers will enter establishments and provide information about missing children and report any suspicious activity to the detective team at Poiema (for the safety of our volunteers, we ask that all involved attend a training seminar hosted by Poiema on DBC's campus before April 25th). Sign up to volunteer here.
For more information, email Taylor at [email protected]
Once you sign up for a project, specific project details, instructions and Project Leadership contact information will be emailed to you.
Is there Childcare?
Yes! Childcare will be provided for children 6 months up to 3 years old at Dallas Bible Church from 8:30am till 12:30pm. Please email [email protected] to RSVP.
We also encourage families to serve together where possible. If your family hasn't signed up for a project yet, the Community Giveaway is a great opportunity. We'll have several projects available for your kids to work on together.
Where do we sign-up?
At our Next Steps area at Dallas Bible Church or through the email addresses and forms listed under the Anchor Project headers above.
What if I can't attend but want to help?
Our Community Give Away anchor project is designed for you. We are in need of support prior to the event in gathering items and organizing them the week prior. Let Zane Parsley know how you can help.
Are the projects at Dallas Bible?
Our Community Give Away is on campus near our Youth Building. The other projects you can just show up at your designated time. Event day details will be emailed to you by the project leader.
There is no need to check-in at Dallas Bible. For those who need Childcare, please plan accordingly your travel time to get to your project site.
Do I have to be in a Life Group to participate?
NO. All of our projects you can participate in as an individual or family.
Can we do our own project?
Yes! Grab some friends or family and GO+BE the church. We definitely would like know about what project you or your group is participating in, so please update Zane Parsley with the project details.
What should I bring?
You will receive Anchor Project details via email with instructions for your site from the project leader. Plan on bringing any personal items you may need, like sunscreen, drinking water, tennis shoes, a hat, etc., along with any items pertaining to your service project such as rakes, gloves, lawnmowers, tarps, work tools, etc. For projects requiring physical labor, work clothes are a good idea. We recommend not wearing jewelry.
What if it rains?
Some of our projects will have to cancel or get creative in how to show love to our community. Others are already inside.
Additional Questions?
If you have any additional questions please call our main office or email our support team by clicking HERE.
The vision of GO+BE is for us, the local church, to go into our communities and love our neighbors. Through these acts of service, we hope people's hearts will be opened to the love of Jesus. You, my brothers and sisters, were called to be free. But do not use your freedom to indulge the flesh; rather, serve one another humbly in love. For the entire law is fulfilled in keeping this one command: "Love your neighbor as yourself." Galatians 5:13-14